Office Cleaning Services in Noida
Are you looking for the best office cleaning services in Noida? Your wait is over, SKKS is the most reliable and affordable office cleaning service provider in Noida & across areas. We provide an extensive range of office cleaning & Deep Cleaning Services at a reasonable price.

We use the best equipment to provide quality service to our clients. We have been serving our satisfied clients for more than 12 years. Our executives are trained and highly professional.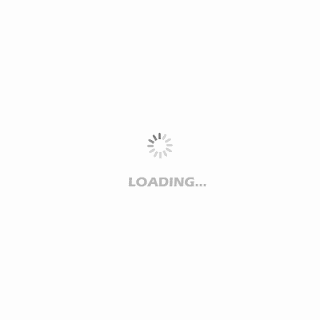 Why choose SKKS?
14 years of experience in Office cleaning Services
Doorstep Office Carpet cleaning service provider
ISO certified company
50K+ existing customers in Delhi NCR
more than 1 lac+ calls done
Trained Service staff
use only branded dry cleaning products
customer support team available 24*7
Services available in Delhi, Noida, Gurgaon, Ghaziabad & Faridabad
Our Cleaning Services in details
Chair Cleaning
Carpet Cleaning
Workstation Cleaning
Deep Cleaning
Floor Cleaning
Window Cleaning
Furniture Cleaning
Blinds Cleaning
All cabins glass cleaning inside and outside.
Table cleaning
Pantry Cleaning
Wall Cleaning
Computer Mopping
Floor Tile Cleaning
Sofa Cleaning
Sanitization services
Conference Hall cleaning
Material And Equipment We Use
For office cleaning we used only trusted brand. Commercial Vacuum cleaner (wet and dry) for deep vacuum cleaning, with all attachments for upholstery. microfiber cloth – for cleaning & wiping,
Single disk machine – for cleaning
Foam generator pump – For Chair, Sofa, recliner dry cleaning
80-90 meter long wire.
Team Requirements
Need normal clean water as per the requirement.
Electricity point, team have 80-90 meter long wire.
Authorized person's permission, if required, needs to be taken beforehand by the client.
Customers should remove all personal belongings, money and other significant items from their cleaning space prior to any type of cleaning.
Safety Precautions
Chemical is 100% safe for kids, elderly people & pets.
Service team fully Vaccinated.
Team daily thermal checkup.
At the time of cleaning service team wearing mask, cloves, shoe cover.
Terms & Conditions
These Terms and Conditions represent a contract between SKKS and The Client.
You need to provide the official permission by authorized person of that office/ commercial space premises.
Any additional work requested that isn't covered in the original brief will be quoted separately and added to the original invoice.
All quotations offered by us are deemed valid for a period of 30 (Thirty) days, after which time we reserve the right to revise the said quotation.
Cleaning materials are provided by the Company.
If the Client requires the Cleaner to use their own materials and equipment including vacuum cleaner the Company cannot accept any liability should anything go wrong with either the equipment or the outcome of using it.
No refund claims will be given once the cleaning service has been carried out. If for any reason the Client is not satisfied with any aspect they must notify the Company within 24 hours and this will be rectified.
If the Client needs to change a cleaning day or time the Company will do its best to accommodate them. A minimum of 24 hours notice is required.
If any estimates of how long it will take the cleaning executives to complete the job are being provided those are only estimates based on the average time it takes to clean an office of similar size to the Client's, it being difficult to calculate precisely how long such tasks may take and that a degree of flexibility may be required.
After the work done, payments of fees rendered by invoice are due within the dates stated on the invoice via RBS, our appointed Bank.
All prices are Net and no settlement discount is allowed.