Cleaning Tips for Diwali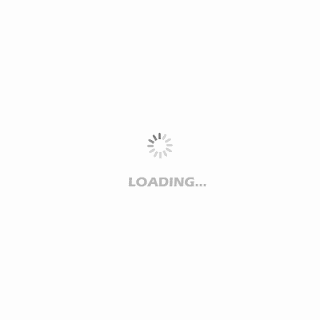 Home Deep Cleaning for Diwali.
It's that time of year again, but before we get into card parties, Diwali melas, and celebrations, there's an important (and difficult) task: cleaning the house. Cleaning the house before Diwali is an annual chore that most Indian households engage in. So how exactly do you go about the task of home cleaning?
It is not only a traditional Indian chore to be completed around this time but also a great undertaking for a clean home. The question, 'Where does one begin?' can be quite haunting. Make a list of to-dos and organise your cleaning campaign without spending too much time pondering. Divide the tasks according to the needs of the house — cleaning, repair, electrical repair, dry cleaning, getting rid of old items, and buying new ones.
You can handle them once you've completed your list. Depending on how much time and effort each task will require, you can do them one at a time or all at once. So, to begin, here are some aspects on which you can concentrate:
The living room.
Please look over the living room thoroughly and figure out what needs to be fixed. Curtains and sofa upholstery deserve a thorough cleaning, whether through dry cleaning or good vacuum suction. For an instant sparkle, fans require a soapy sponge wipe. Old and uninteresting artefacts and trinkets can be given away, thrown away, or set aside. Choose an aesthetic — ethnic, minimalistic, contemporary, or art-inspired — and begin making progress on the design.
Elements and furnishings in ways that are consistence.
A trip to the garden or nursery could provide some colourful ideas for a potted indoor plant. Making space inside for these won't be difficult, and the richness of green in your home will be perfect for the holiday season.
Potpourri and floating floral candles create an aromatic and vivid environment.
If any of your walls suffer from the effects of the monsoons, now might be a good time to experiment with wallpaper. Papering takes less than three hours and lasts for a long time.
Storage areas.
Empty your closets and drawers and wipe them down with a damp cloth. Put scented sachets and moth repellents in your closet to protect your clothes and keep everything fresh. Sort it out and classify it.
Check to see if everything is clean and in good condition, and then begin reorganising the wardrobe. Return items to your wardrobe only if they are clean, in good condition, and make you feel great. Once everything is in order, please do your best to keep it that way. This relieves a lot of stress. If you don't have enough room, store clean, out-of-season clothes in airtight bags or suitcases until you need them again.
Most traditional Indian cupboards have hangers and drawers for small items, but this does not correspond to urban needs and ways. If your wardrobe is not accommodating, could you consider remodelling it into a customised unit? However, you should consider buying one if the wood on the old one is in poor condition.
Bathroom essentials.
Leaks and faulty electrical fittings are among the first things to repair in a bathroom. The floors and windows require special attention, which may include grinding and cleaning the marble with specific cleaning agents. Tiles can be cleaned with a soapy sponge.
Cluttered drawers that have accumulated toiletries from each of your hotel stays must be cleared out. Wipe down the racks with a wet, soapy cloth. Rearrange them to give your bathroom and storage areas a more minimalist appearance.
Here are some healthy bathroom cleaning tips.
For the Water Closet, pour about two cups of white vinegar or disinfectant into the bowl, then use a spray bottle to wet all of the toilet's hard surfaces (including the rim and handle). Allow it to sit for about 10 minutes before wiping down the outside and scrubbing the bowl with a toilet brush.
Could you spray vinegar on your sink and thoroughly wipe it down? Spraying vinegar on a glass shower door prevents residue from developing.
Cleaning Kitchen.
Remember these three golden rules while cleaning or clearing out: declutter, clean, and rearrange. However, different detergents and cleaning agents may be required for other surfaces.
So, when it comes to detergent, choose wisely for sinks, countertops, gas stoves, glass panes, and drawers. Cleaning the fridge is also an excellent way to eliminate unused items and circulate fresh air throughout the equipment.
Bring in the cleaning professionals.
If you don't have the time to invest in a thorough cleaning of your home, take it easy and hire a professional. Numerous options are available today, and it's amazing what the highly professional and trained staff can do for you! They meticulously search for nooks and corners that are commonly out of sight of our eyes.
Please let me know what you observe.
Exterior walls are especially likely to crack, flaking, and fading. Pretty standard repairs, removal and replacement of failed joint sealants, installation of expansion joints, and tuck pointing of cracked mortar joints are all part of the process. It is crucial to detect damage in their early stages to diagnose any real issues. A qualified professional should inspect the cracks to determine the cause, and the type of repair(s) needed.
Aside from the normal deep cleaning of walls, floors, closets, refrigerators, drawers, and gardens, a wide range of services is offered. For example, steam cleaning service of mattresses and sofas, carpet and sofa shampooing, leather sofa and chair conditioning, and wooden fixtures and furniture polishing.
These services are also popular among homeowners looking for an after-party house clean-up; lengthy tile and grout cleaning; and flood restoration clean-up that includes water extraction, anti-bacterial carpet cleaning, deodorising, and steam cleaning of carpets and upholstery. However, pay attention to the claims made by these agencies. Check their cleaning experience, permits, and certifications, among other things.
With these useful tips, you should be able to get your home sparkling and festive in time for Diwali!
SKKS provides deep cleaning services in Delhi NCR, including Noida, Gurgaon, Greater Noida and Faridabad. This Diwali, hire SKKS for all your cleaning needs, from Carpet Cleaning, Sofa Cleaning, Mattress Cleaning and Deep Cleaning. Book deep home cleaning services with SKKS.
Call or WhatsApp at 9999700967.