Is your carpet is safe? Know the facts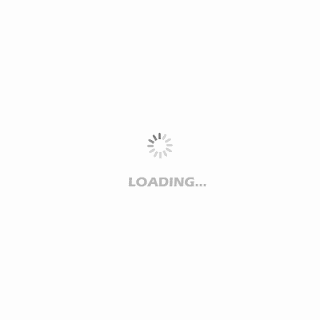 Carpet is a popular choice in our homes and offices to make them look more cosy and beautiful. They give a feeling of completeness to our interiors. But are they safe? This is an important point of discussion whether we should keep the carpet or not as they carry a lot of dust and germs inside it.



My answer will be yes if you can maintain it. We keep cars too…they cause pollution, but we cannot avoid keeping them. Similarly, carpets are also an important part of our interiors. They make the place cosy and inviting. But we need to keep it clean and germ-free. However, most of the carpets are designed in such a way that they don't look dirty easily. They can absorb all the dust, germs, and viruses inside them and pretend as if they are elegant and clean. But it will make you sick. So we need to clean it regularly by professionals.



Cleaning the carpet is not an easy task. To clean every corner of it, especially wet cleaning, is too difficult. You cannot just do the vacuum cleaning, and it gets cleaned. You need a professional cleaner to clean your carpet. We understand that you all are too busy to spend a lot of time on this, so we at SKKS provide you a number of services to clean your carpets and rugs.



Why is it so important to get the carpet cleaned?

Enhances the appearance of the room.

Dirty carpets make your room look dull and dusty. When your carpet is dusty, its original colour will also not come, and it will look faded or one or two shades darker. It might also look patchy. This will degrade the overall look of your home. A professional carpet cleaner will not only make the fibres of your carpet clean but will also improve the aesthetics of your room. The carpet will have its naturally vibrant colour when deep cleaned regularly and look too beautiful.




Makes the environment healthy.
Dusty carpets not only degrade the look of the home but is too unhealthy also. The dust and allergens which are trapped in carpet fibres can flow into the breathing air and can cause many respiratory problems. In some research, it is found that the carpets carry more germs and viruses than the toilet seat. So are capable of causing many diseases. This is not to scare you, but if you are keeping a carpet then you should get it regularly cleaned by a professional cleaning person so that it gets cleaned completely and is germ-free so that you are disease free.




Viruses and bacteria-free carpet.

Vacuuming the carpet can remove its dust and dirt, but it cannot remove the viruses and bacteria in it. They can grow from spilt food, or some we can take home with our outdoor shoes. These viruses and bacteria will multiply exponentially and can cause so many diseases. Now we all are well aware of how dangerous a virus can be. So we should not allow these nasty viruses or bacteria to grow in our homes in our beautiful carpets. We need to get it deep cleaned regularly.




No dark stains on your carpet.

When you have kids or pets at home, you cannot avoid spilling food, colours or paint on the carpets. Carpets are the favourite place for kids to play. Sometimes we can also make it dirty by spilling coffee or wine. These stains are adamant to remove. Professional cleaners use the hot water extraction method to remove all the colours, and they can save you from embarrassment in front of guests.




No more smelly carpet.

Nothing is worse than a smelly carpet. Carpet fibres can hold dirty odours and will not let them go. Vacuuming cannot remove odours. It can temporarily dissipate the odour but cannot remove it permanently. The smell of milk, pet urine or smoke doesn't get off easily. You will require deep cleaning of your carpets for that which will leave a sweet scented smell.




Extends your Carpet's life

When dirt and dust accumulate for a long time in the carpets, it goes deep inside the fibres of the rug and makes them rough and rough carpet will tear off easily. To increase your carpet's life, you need to clean it regularly, which is easier and cheaper than buying a new one every time.



So to have a smooth, soft and cosy carpet in your home you need to get it deep cleaned regularly by some professionals.



What do we at SKKS offer you?




We at SKKS offer you the following services:

Carpet Cleaning Services
Wall To Wall Carpet Cleaning Services
Institutional Carpet Cleaning Service
Carpet Shampooing
Carpet Tile Cleaning Service
Rug Cleaning Services
Parquet Carpet Cleaning
Cut Pile Carpets Cleaning
Dry Carpet Cleaning
Size calculate carpet length multiply width in foots is equal to square foot
Dry vacuuming of the carpet using vacuum cleaner to remove dust
Wet Shampooing of carpet using professional grade solutions
Wet vacuuming of carpet to remove dirty water




You can just choose the service as per your requirement and we promise you to have soft, neat, dust free, and germs free carpets. Call or WhatsApp at 9999700967 for the package you need. We are there to help you at Delhi NCR including Noida, Gurgaon, Greater Noida, and Faridabad.